Frozen food is all about possibilities. As a member of the Cadence Kitchen team, I'm reminded of this simple idea every day. While our work is committed to creatively pairing the most advanced freezing technologies with sustainably sourced, high-quality ingredients, the bigger picture is one of inspiring promise.
This month, I wanted to share how I incorporate frozen food as an invaluable resource at home. After thirty-five years of battling in the kitchen trenches, I love turning to the freezer as a true asset! Adding frozen food into my weekly routine has not only been a vital time-saver but has also opened up new options to use incredible, sustainable ingredients.
Frozen Food Saves Time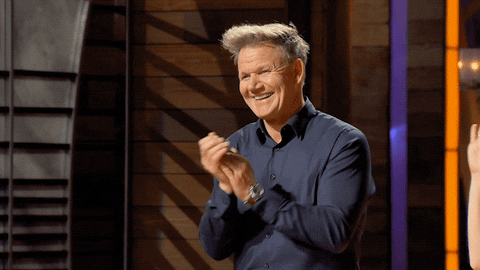 I am a chef, so of course, I'm not opposed to spending a few hours in the kitchen cooking a favorite meal with my wife and some tequila on the rocks. Though let's face it: those magic moments may be few and far between the busy comings and goings of the week. Cooking fatigue is real, even for pros. I love taking advantage of frozen food as a way to save precious time in the kitchen, cooking quick, delicious meals that are bold, fun, and healthy!
Here are a few time-saving tips that have become go-to's in the Triail home:
There's power in portioning! I separate ground meat by the pound in individual plastic bags. Whether I'm making a quick turkey red sauce for pasta, pork meatballs, or a beef burger, I can get to what I need in no time. Raw shrimp is incredibly resilient in the freezer and makes for a great, versatile option.
Another fantastic tool for easy portioning is the humble ice cube tray. Use each section to prep and store perfectly-sized cooking essentials. Chicken stock? Check. How about a pesto or tomato paste for pasta? Easy. Red wine for deglazing or making a reduction? Go for it!
There's nothing worse than not getting to some fresh herbs before the rest of the batch goes bad. Fill one of your tray compartments with some chopped herbs covered with a little olive oil, and they'll keep perfectly. I love popping out one of these little frozen flavor bombs for quick, fantastic results.
Frozen Food Can Have Premium Quality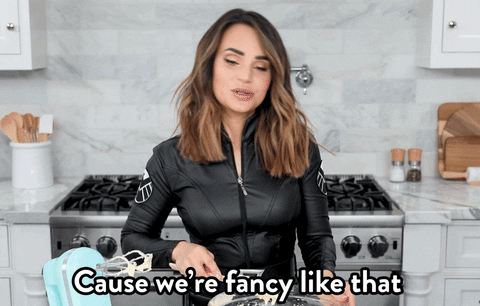 When properly flash-frozen, produce can be even better for you than its fresh-stored equivalent! Fruits and vegetables are harvested at their prime, and freshly caught or farmed seafood retains its pristine quality when flash-frozen. Once subjected to subzero temperatures, all those nutrients, flavors, and textures are locked in, perfectly preserved without any artificial additives.
A recent study compared the quality of fresh and frozen cod and salmon. When simply baked for a blind taste test, the frozen fish received ratings that were either equal or superior to the fresh offerings. Not only that, but further analysis of cell structure found that the quality of the frozen fish was at least three times higher than that of fresh fish! It just goes to say that with the right technology and quality of ingredients, frozen is not only convenient but capable of having world-class quality.
As a chef, I also love knowing that I have the ability to try seasonal specialties any time of the year. What more can you ask in terms of inspiration?
You can also use your freezer at home to safely store fresh-bought foods to cut down on waste and efficiently plan for future meals. I recommend freezing flat. This can work for a broth, roasted veggies, proteins, and so much more. Laying flat in a plastic bag will not only save you space but also ensure quick freezing and even defrosting, which are both integral to maintaining quality and taste.
Frozen Food is Sustainable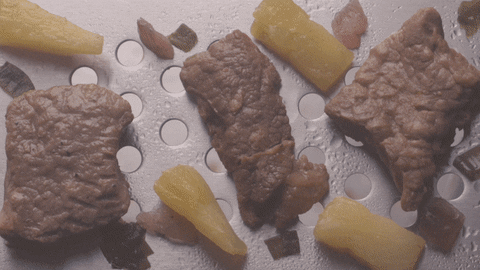 When it comes to a sustainable lifestyle, frozen food can go a long way to make empowering changes in our daily lives. It can help us cut down on food waste, save money, make better use of our time, and keep our bodies healthy and moving.
I often think about what's happening in fresh-frozen seafood as a great example of sustainable practices. My love of seafood has also inspired a few dishes on the Cadence Kitchen menu!
More and more purveyors are doing their part to sustainably source their seafood by limiting overfishing and maintaining the ocean's health. While the general public is still warming up to the advantages of frozen, many environmentally-mindful consumers are enjoying the flexibility and flavor that frozen seafood offers.
Here are a few things to consider when buying and eating frozen fish:
Look for the right language. "Quickly frozen" or "flash frozen" ensures that the fish was properly frozen to ensure peak quality and no deterioration. Be sure to check the label to avoid buying fish with any additives.
The fish should be frozen solid, ideally vacuumed-sealed, with no signs of liquid.
Whether it's with ice cream at home or seafood at the market, the trick with maintaining the quality of frozen food is to keep it as cold as possible when not in the freezer. Bring an ice cooler with you when transporting your bounty home to help reduce the formation of ice crystals, which can negatively affect the texture.
If possible, defrost a day in advance. Remove its packaging, place it on a plate covered in plastic, and refrigerate overnight. You can even begin marinating during this phase. About twenty minutes before cooking, add some olive oil and fresh herbs. Some fish can even be cooked directly from a frozen state. This works well for white-fleshed skinless fillets. Try steaming or roasting!
Make Frozen Yours
Half the fun with "going frozen" is making it your own. You can support a forward-thinking company and try a new, unknown ingredient. Or it can be a way to strategically portion meals for the week. And sometimes, it's just about the fun and ease of cooking at home without the pressures of marathon braises or prep times.
However you involve frozen food into your life, we'd love to hear about it. You can follow us on IG to see what I'm up to in the test kitchen, be it a brand new dish or a kitchen hack. And of course, find us online to view our menu and learn a bit more about our story!
---
Jason Triail is the Vice President of Culinary and Innovations, and the master of all things tasty in our Southern California kitchen. With more than 35 years of experience, he draws on a diverse culinary background to continue improving and reinventing Cadence Kitchen dishes.
---
Give us a follow on social media as well to stay up-to-date on our latest from our kitchen.
Instagram | Facebook | Twitter | LinkedIn
---