Ah, the satisfaction of a great kitchen hack! Sometimes that simple substitution or strategic addition can go a long way to fuel the creative spirit at home in new, delicious ways.
We're constantly inspired by the ingenious ways that our customers are transforming our meals to cater to their curiosities and needs. Wanting to save a bit of money to make a meal go further? Looking for a change up to accommodate a dietary restriction? The beauty of kitchen hacks is all in the customization.
When it comes to working with our dishes when the main element of your meal is already taken care of! It's never been easier to think outside of the box and create something fantastic.
This month, we wanted to share a few of our favorite hacks we've seen from the Cadence community! We hope you enjoy and find as much inspiration from them as we do!
Shrimp Scampi Two Ways
A newer addition to the Cadence Kitchen menu is our Shrimp Scampi, a take on the classic Italian dish that is bursting with buttery, garlicky decadence.
Looking for a quick, healthy lunch? We love this hack by @leftcoast.steph, which adds some fresh vegetables to the party! She makes a simple salad of spinach and arugula, which is tossed with lemon juice, chopped cherry tomatoes, and walnuts. Steph cooked her scampi with the addition of some black rice, rich in antioxidants and high in protein. After just a few minutes covered on the stovetop, it's ready to be served right on top of the greens!
It's All About the Beef
Continuing the always-satisfying "just add noodles" category of kitchen hacks, we love how @claire_molly has transformed our Prime Rib Beef & Broccoli, inspired by a takeout classic. On its own, this dish is a sweet and savory hit that's as comforting as it is easy to make, cooking in less time than it would take to order delivery!
Take inspiration from Samantha's idea and share the dish between two, complementing the roast's deep flavors with smashed red potatoes to soak up all that gravy. You're definitely going to need a glass of Burgundy and while you're at it, our Four Cheese Mac & Cheese would be an equally luxurious side!
Creative Cooking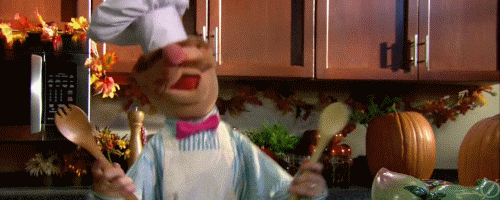 Whether you're enjoying any of our dishes on their own or using them as foundations for fun pairings and creative hacks, we love seeing what our customers are up to! We invite you to get inventive with your own takes, so please tag us on social media!
Looking for inspiration? We're constantly adding new dishes to our growing menu and are sharing exciting updates along the way on IG.
---
Give us a follow on social media as well to stay up-to-date on our latest from our kitchen.
Instagram | Facebook | Twitter | LinkedIn
---